About Our Law Firm
Grimsley Offineer, located in Canton, Ohio and founded by Attorneys Brian L. Grimsley & Jamison A. Offineer
"Canton Ohio DUI Lawyer, Massillon DUI Attorney, Canton Real Estate Lawyer serving Clients in Stark County and Surrounding Areas"
Imagine how much better you'll feel when you talk to a lawyer who can help. You can. Call now.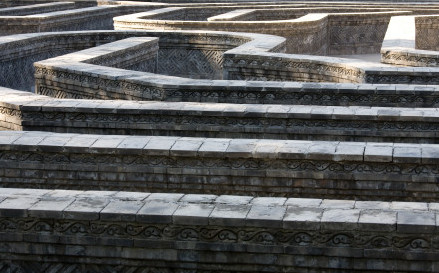 Canton, Ohio DUI Lawyer & Massillon DUI Attorney  handling complex DUI/OVI cases in Stark County Ohio. Discover for yourself  why we are the right choice. Call now for a free consultation.
Answers to your DUI Questions
If you or a loved one were charged with OVI – DUI in the Canton Municipal Court or Massillon Municipal Court your mind is likely racing with questions:
How much will this cost me?
How do I get driving privileges?
Should I just plead guilty to a DUI?
Will they reduce the charge?
Could I beat a DUI charge in Canton / Massillon?
Have a Canton Ohio DUI Lawyer or a Massillon DUI Attorney explain the strengths and weaknesses of your case so that you can make the right decisions.  Let us fight the system for you to increase your chances of obtaining the best possible outcome.
While we certainly do not provide free legal representation, this Ohio Law Firm has decided to offer a free initial consultation to people facing criminal charges. During this consultation you will receive answers to the above questions and many others.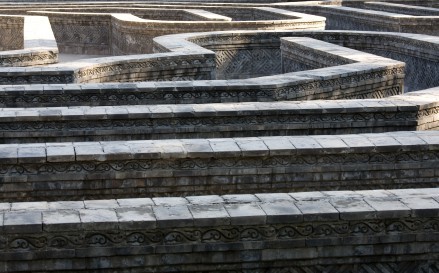 The Attorneys of Grimsley Offineer handle residential and commercial real estate transactions, we represent mortgage lenders, mortgage brokers, buyers, and sellers.
Real Estate Law Practice Areas
Ohio Deed Preparation and Correction;
Ohio Oil and Gas Leases;
Ohio Real Estate Litigation
Property Disputes;
HOA / Covenant Violations;
Foreclosure in Ohio;
Short Sale Representation in Ohio;
Ohio Commercial Real Estate Lawyer;
Residential Mortgage Closings in Ohio;
Mortgage Refinance Lawyer in Ohio;
Buying a Home in Ohio;
Selling a Home in Ohio;
Ohio Zoning Lawyer;
Ohio Landlord / Tenant Lawyer;
Florida Real Estate Transactions
You are searching, and you are wondering how you will find a lawyer who will help; and, it is a good thing to wonder because everyone knows hiring a lawyer is of vital importance. Our Clients quickly discovered our experience and desire to win made all the difference. Your search is over . . . you found us here and that means you can call now to hear how we will help:
(330) 418-3810
It is always better to choose a Lawyer who specifically focuses on DUI Law because they have the knowledge and experience necessary to aggressively pursue the best possible outcome in your case.
Our extensive real estate experience will assist you in finding the likely outcome in particular circumstances. We encourage you to explore our website and learn about the various areas of law we handle.
Tell us about your legal issue:
Recent Notable Results
*results depend on the facts and circumstances of each individual case and are not a predictor of future performance
State v. H.B. (September 12, 2017), Underage OVI - reduced to Reckless Operation

State v. R.C. (September 5, 2017), OVI (DUI Checkpoint) - Dismissed

State v. A.T. (August 28, 2017), OVI - amended to Physical Control

State v. A.M. (August 18, 2017), OVI - amended to Physical Control

State v. M.M (July 28, 2017), Underage OVI, OVI DUS - DUS Dismissed OVI amended to Reckless Operation

State v. P.M. (July 25, 2017), OVI w/ Refusal in 20yr - amended to Physical Control

State v. E.G. (July 24, 2017), Marijuana OVI w/ Prior OVI Reduction - case dismissed

State v. N.K., (July 17, 2017) OVI 1st Offense amended to Underage OMVUAC

State v. B.S. (May 25, 2017), OVI 1st Offense Dismissed

State v. N.W. (May 24, 2017), OVI 1st Offense reduced to Underage Drinking and Driving

State v. M.S. (Apr. 26 2017), OVI .134 BAC reduced to Physical Control after suppression hearing (saved Client's Career)

State v. A.D. (Apr. 25, 2017), OVI .140 BAC reduced to Reckless Operation after suppression hearing

State v. B.W. (March 23, 2017), OVI Refusal reduced to Reckless Operation due to Suppression Issue with Field Sobriety Tests
State v. N. H. (March 22, 2017) OVI First Offense Dismissed
State v. S.R. (March 22, 2017), OVI Accident reduced to Reckless Operation after .134 breath test results excluded
State v. K.L. (March 21, 2017), Marijuana OVI Dismissed
State v. T.B. (Jan. 24, 2017), Underage OVI (OVMUAC) reduced to Reckless Operation due to Suppression Issues
State v. E.R. (Jan. 3, 2017), OVI First Offense reduced to Physical Control due to suppression issues